Anne Davies is photographic and multimedia artist.
ROOM BY ROOM
Davies' latest work, a folio of photographs, is part of the Abandoned series published by Albumen Press.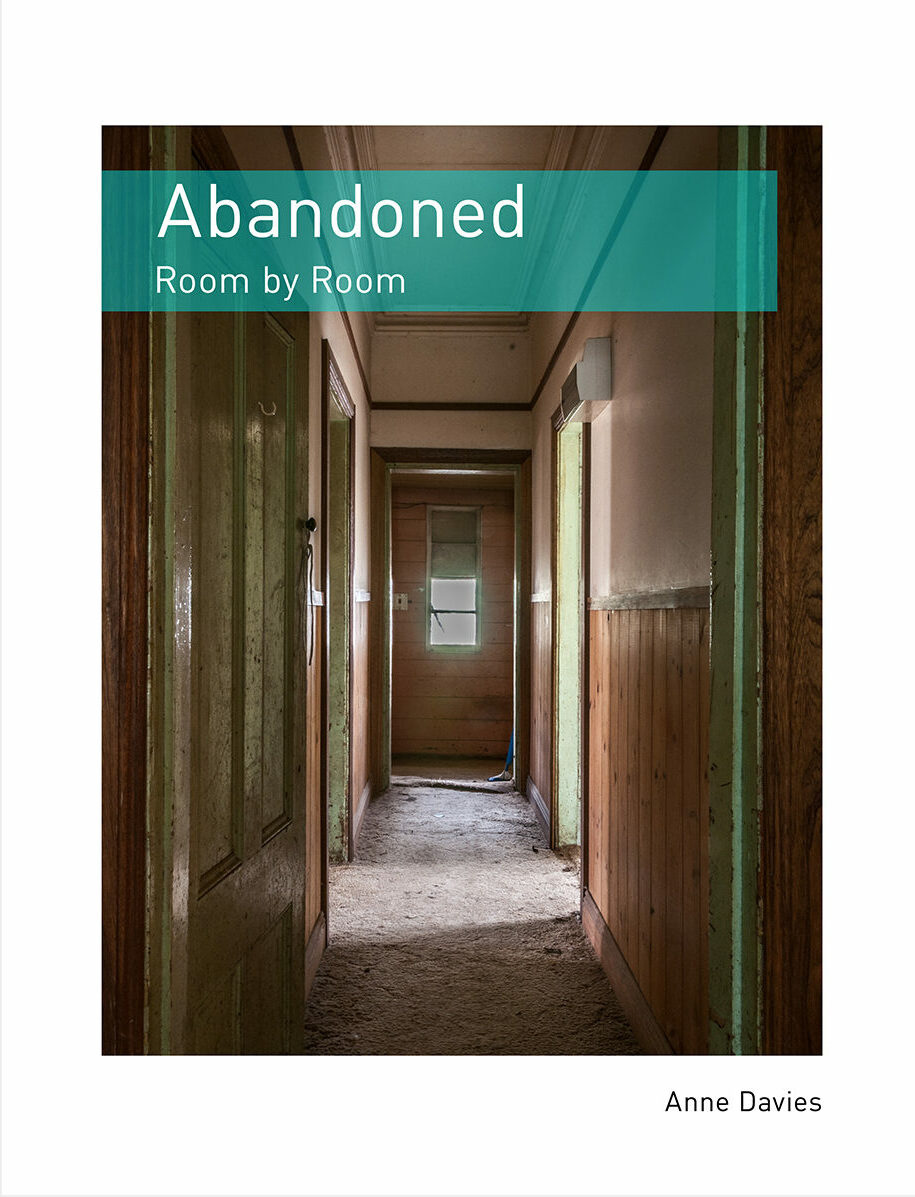 There is something inexplicably poignant about this abandoned house. Every room begs question after question. Who has lived here? When did they leave? Why did they leave? What stories are revealed in the layers of things left? This folio provides an inventory, room by room, of objects and textures left behind.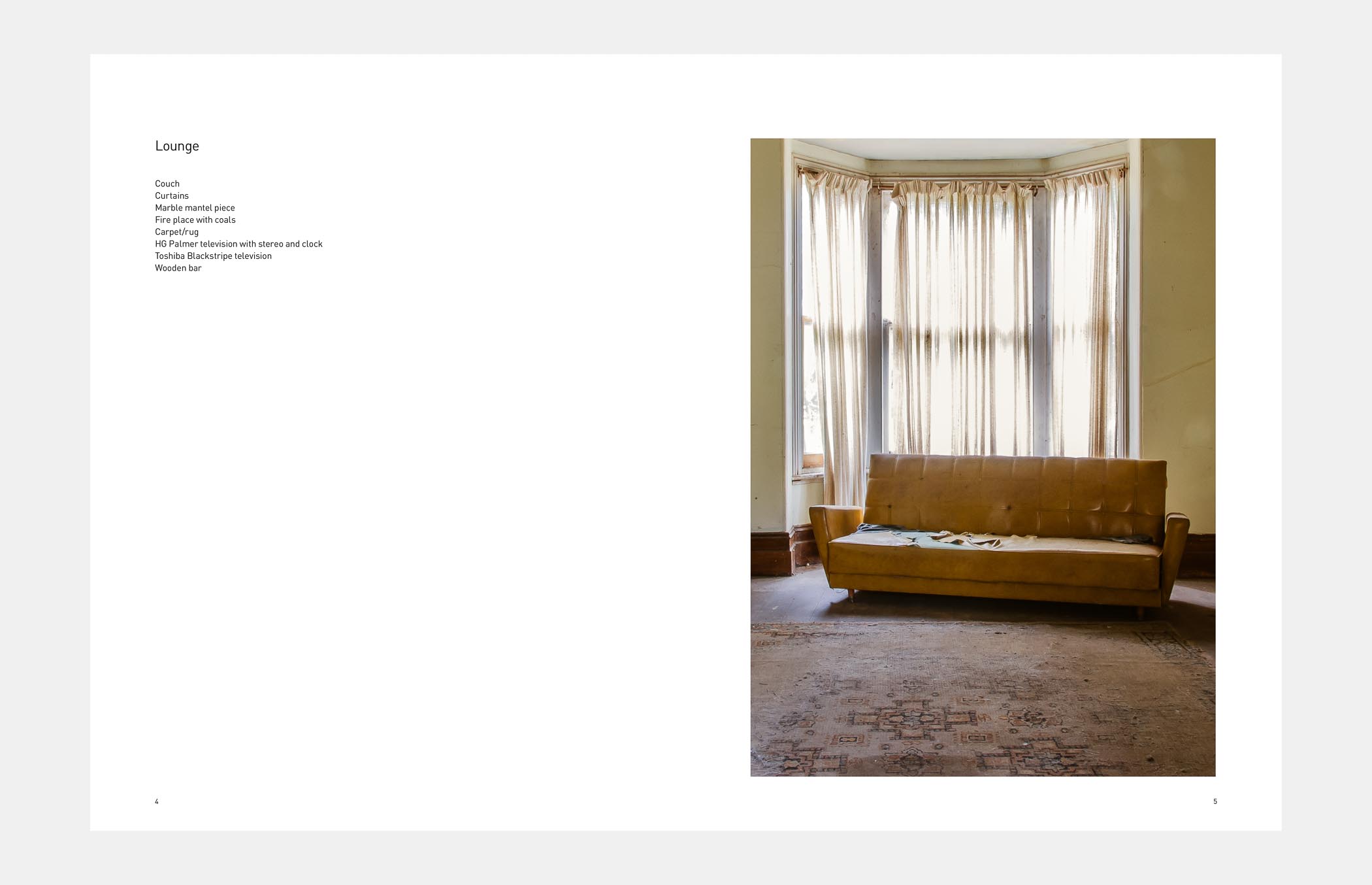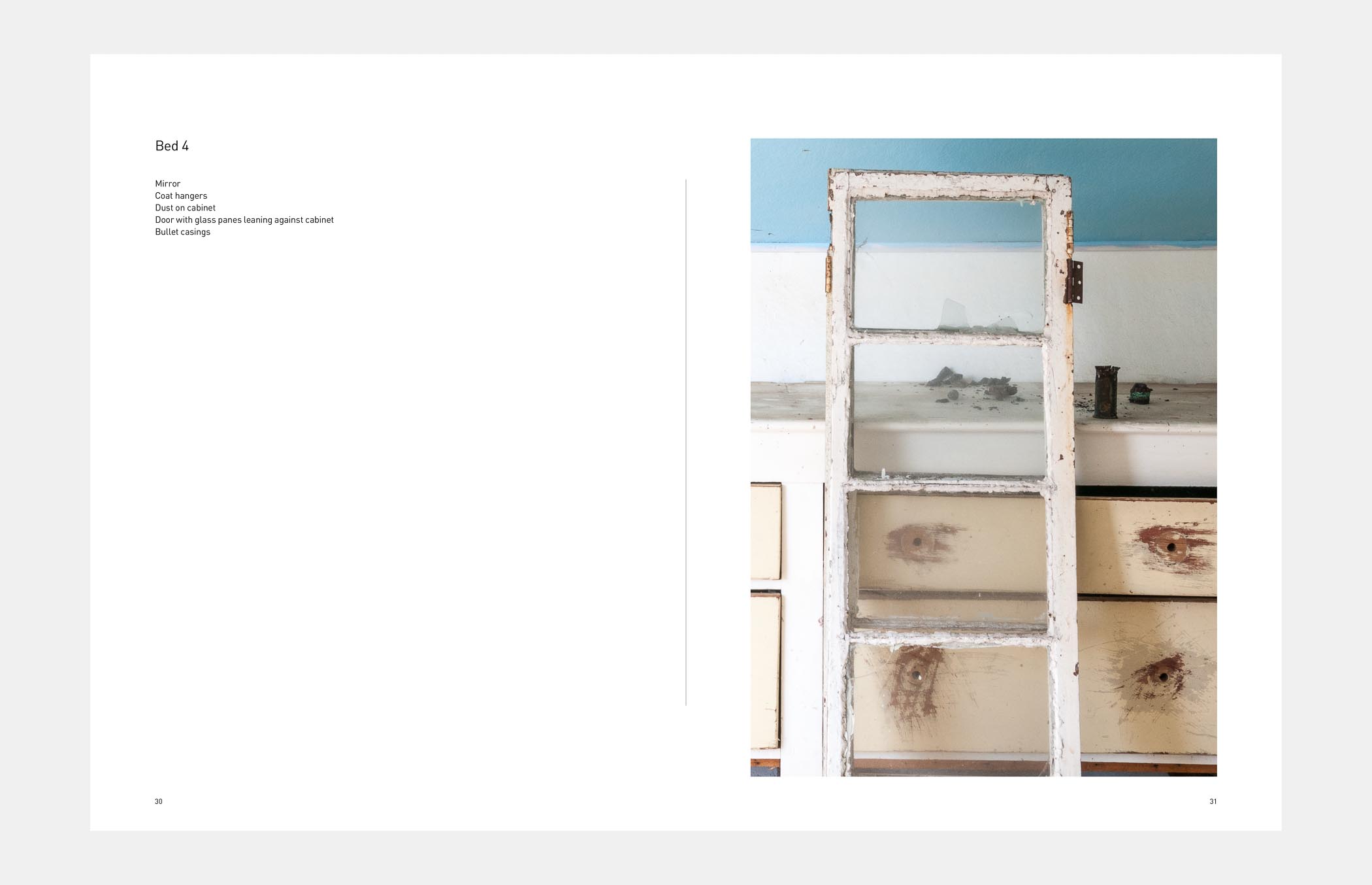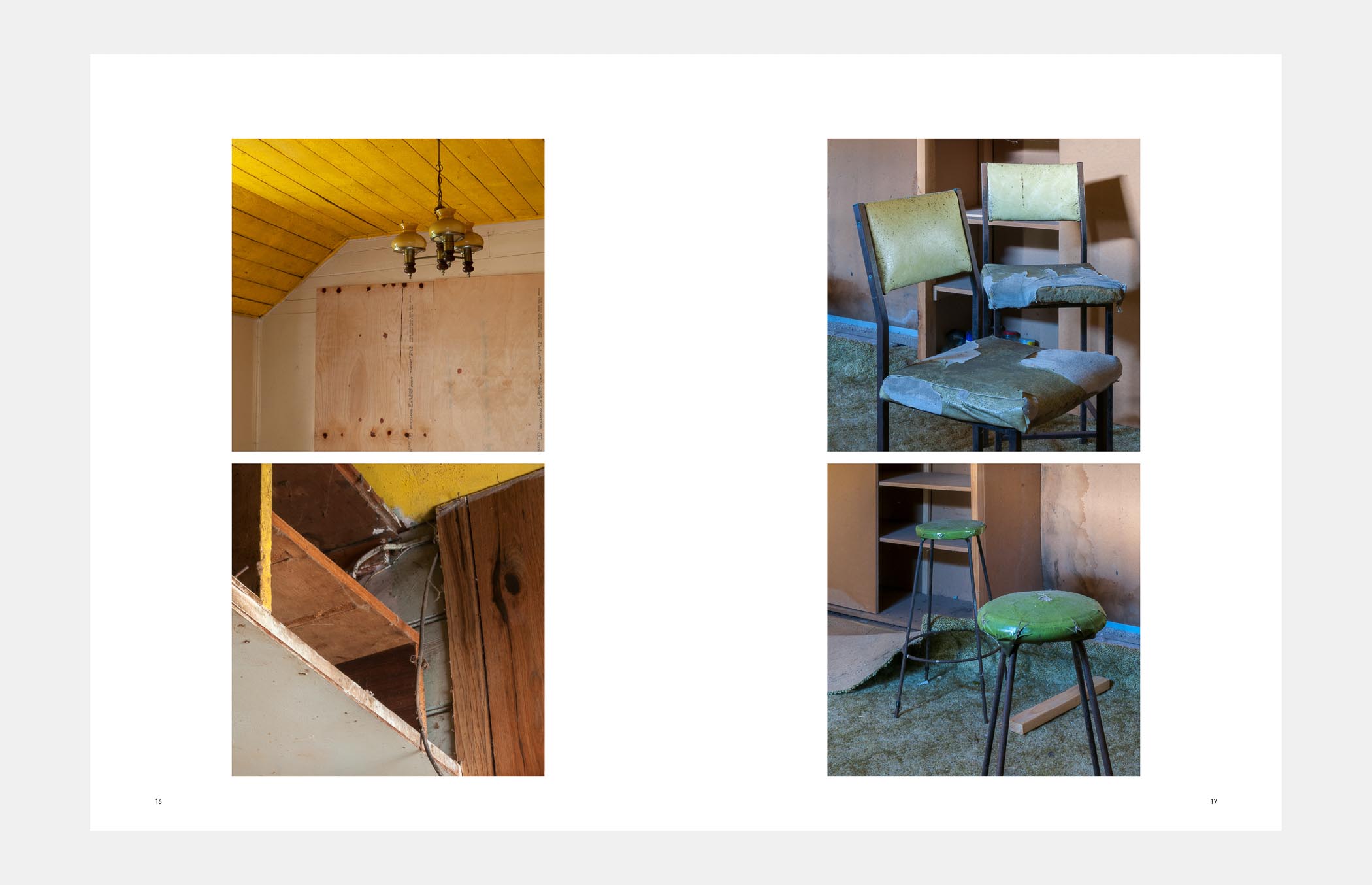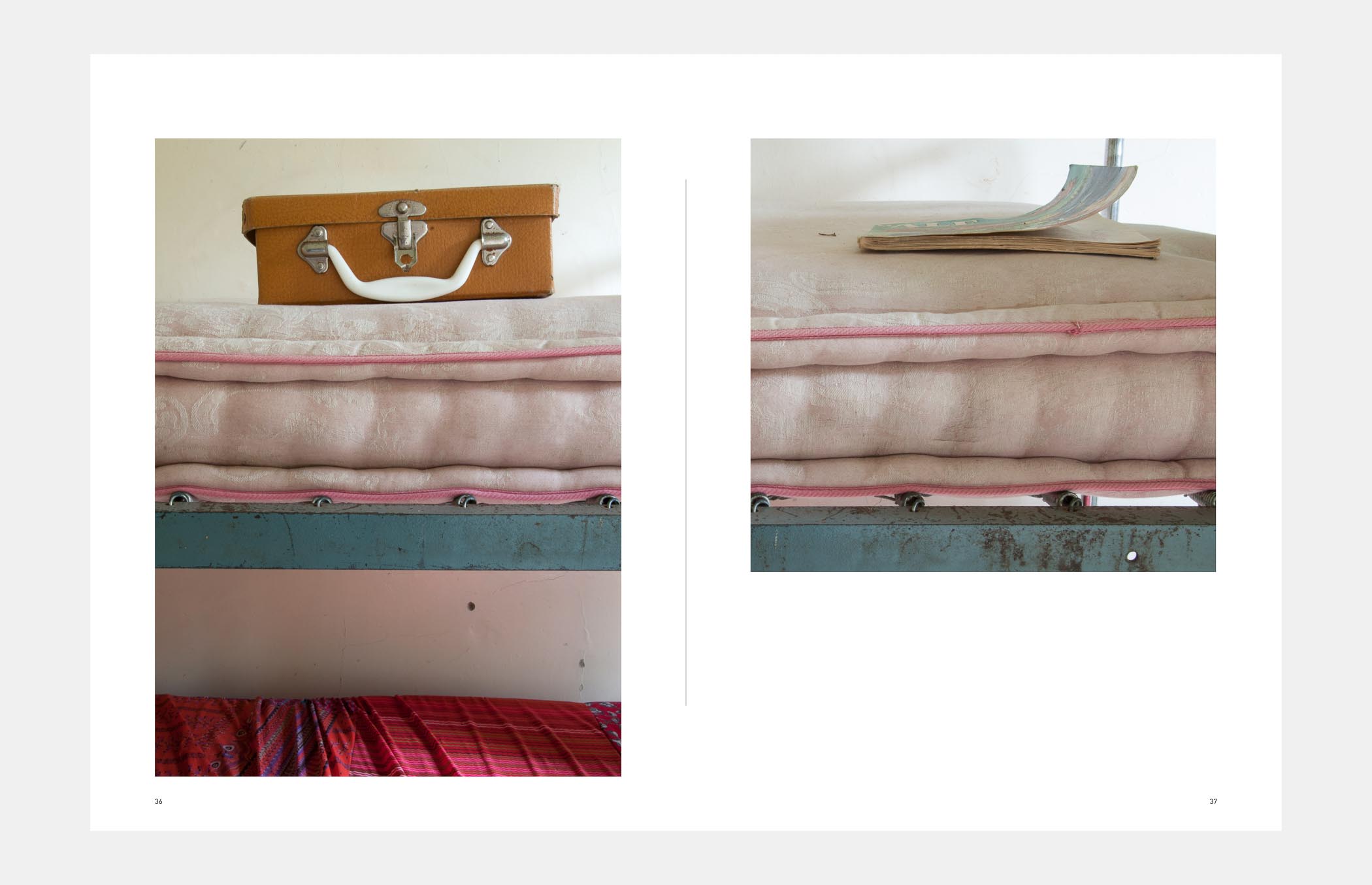 ARCHIVE OF PAST WORK
Handmade Photobooks
One aspect of Anne's work involves constructing handmade photobooks that push the boundaries of telling and making in the pursuit of a rich story. Constructing handmade photobooks gives Anne an opportunity to work on ideas, big or small, in a very intimate way. Over the last 7 years she has made unique and small edition photobooks.
concertina fence series (2020)
---
The Fence Series, a group of three handmade concertinas, explores the history and impact of fences in Old Eastside, a 1940s-50s subdivision on the eastern bank of the Todd River in Mparntwe/Alice Springs. Each concertina includes a poem written by Davies.

The fenced laneways
don't follow
the dreaming tracks
of the Mparntwe Arrernte people.

When it's early morning
my mind begins
wandering
wondering.
What was here before?

High fences
Delineating inside and out
Separating private from public
Securing, protecting
Excluding.
Fenced: a series of 100 handmade photobooks (2020-21)
---
These books, created during 2020 were exhibited in July-August 2021 as part of the Fenced exhibition at the June Marriott Gallery in Mparntwe/Alice Springs.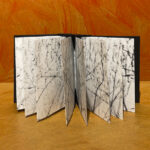 untitled (abstraction with pop)
---

In this exploration of line and texture in fences, an added dimension is created using cuts and folds to form a pop-out section on alternate pages.
YES!
---

Created during the Australian marriage equality campaign in 2017, the images for this concertina were taken by Davies in 2015 in Dublin. The photographs of wall art, posters and t-shirts indicate the vibrancy and creativity of the Yes! Campaign for marriage equality in Ireland.
edge
---

This series of three concertinas, inspired by the Australian coastline prompt the question: What do we know about edge?
Odes to food
---




This series of concertinas, inspired by Davies' love of fresh food, were printed by Colour Factory
'All the beautiful things…'
---

This is Davies' first concertina and was made in a photo-concertina workshop at the Monash Gallery of Art. Davies acknowledges that the use of other people's art is controversial but tells how the project emerged out of her curiosity about how women are portrayed by street artists on our urban walls. Where known, Davies has listed the names of artists who created the art on the reverse side of the concertina.
Davies took portraits of walls in Williamsburg in New York, then by converting each image into black and white and close-cropping the women's faces she created new portraits of each woman. By zooming in on the faces and removing the colour she hoped to further reveal each woman. She constructed the concertina so that when approached from the left it is only possible to see the black and white portraits of women and when viewed from the right only the colour portraits of the walls are visible.
Self-published Photobooks
Another Bleaching Event
Thirty Shades of Green
Fortress
Fairs, Projects and Exhibitions
Fairs
Anne's handmade photobooks have been exhibited at the following book fairs:
Melbourne Art Book Fair, 2023
Melbourne Art Book Fair, 2022
Ballarat International Foto Biennale, 2022
Photo Melbourne, 2021
Melbourne Art Book Fair, 2021
Melbourne Art Book Fair, NGV, 2020
Midsumma Queer Zine and Art Fair, Hares and Hyenas, Fitzroy, 2020
Open Spaces, Abbotsford Convent, 2019
Foto Book Fair, Ballarat International Foto Biennale, 2019
Melbourne Art Book Fair, NGV, 2019
Melbourne Art Book Fair, NGV, 2018
Foto Book Fair, Ballarat International Foto Biennale  2017
Melbourne Art Book Fair, NGV, 2017
Solo exhibitions
Fenced, July-August 2021, June Marriott Gallery, Central Craft, Alice Springs
(included 100 handmade books)
Projects
Artists in Residence
A collaboration with Suzanne Phoenix as part of her project, Artists in Residence resulted in a series of 8 small photobooks made from a portrait taken by Suzanne during a zoom conversation.